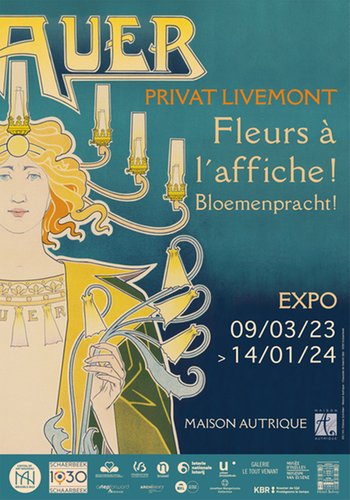 From March 2023 to January 2024, the Autrique House presents the work and life of Privat Livemont, an emblematic Brussels Art Nouveau artist. Versatile artist, craftsman, teacher at the Nijverheidsschool… Livemont seems to have been a tireless worker. He is best known for his posters and the sgraffiti on many facades in Brussels.
The finesse of his line, his taste for decorative plant elements and their stylization, his fertile imagination and his colorful palette make Privat Livemont an important figure who wants to put the Autrique House in the spotlight in 2023, the year of Art Nouveau.
Discover the program of talks and lectures about Livemont's oeuvre and time in our agenda.
All information about the Art Nouveau 2023 program can be found at https://www.visit.brussels/.../art-nouveau-brussels-2023
With the help of the Galerie Le Tout Venant, ARCHistory and the Municipality of Schaerbeek
In collaboration with the Museum of Ixelles, the Archives of the City of Brussels, KBR, Hôtel Solvay, Cauchiehuis and Jonathan Mangelinckx
With the support of urban.brussels, the National Lottery, Fédération Wallonia-Bruxelles, Brussels-Capital Region, the Flemish Community Commission and A Step Forward