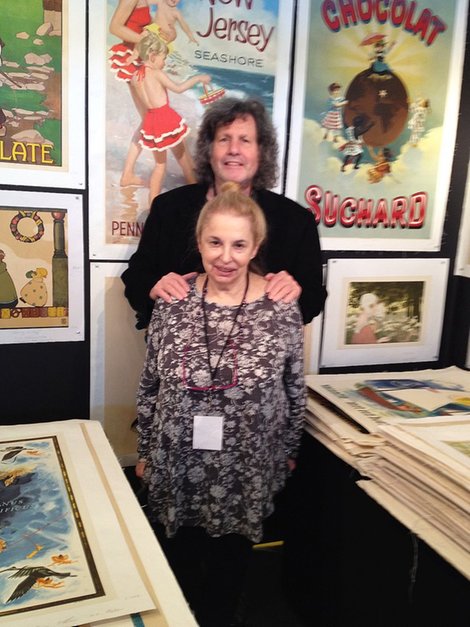 We are deeply saddened to share the news of the passing of Nancy Steinbock, one of the Founding Members of the IVPDA. Nancy peacefully passed away on April 16th after a 3-month bout with cancer.  Nancy was well known as a colleague and friend to many of us, having been actively involved in the vintage poster business since the 1980s. Alongside her partner and husband Morris, she cultivated a strong following at Poster Fairs and many other venues across the country, eventually expanding to the internet. She and Morris retired a few years ago and settled in New Hampshire. 
Nancy's knowledge, hard work and passion for vintage posters was widely recognized within our dealer community. Reliable and fair-minded, she was a true professional. While posters held great importance to her, Nancy's family was at the center of her life.
An inspiration to our dealer community, Nancy will be greatly missed by colleagues and a generation of clients alike.
We send heartfelt condolences to Morris and the Steinbock family.
https://www.legacy.com/us/obituaries/bostonglobe/name/nancy-steinbock-obituary?pid=204310548